"When Molly proposed the idea of a "first look" to me, I was very skeptical. I had never heard of this being done at a wedding and I always thought it was tradition for the groom to first see his bride in all of her splendor as she walks down the aisle to him. For awhile, I was not very open to the idea and actually sort of opposed to it. Mainly, I ended up agreeing to it because Molly explained to me that it would allow for a lot of pictures to be taken before the wedding ceremony. More reluctantly than not, I agreed to do it.
Then came the wedding day.
From the minute I woke up, my chest began pounding. It takes a lot to unnerve me, but the feeling that I had when I woke up on my wedding day was that of pure nervousness and excitement. I already couldn't wait to see Molly. As the day went on and preparations were taking place, I grew gradually more nervous by the hour. Getting ready with all my groomsmen, taking some pictures, and getting ready – it was all building up to being able to see my beautiful bride the first time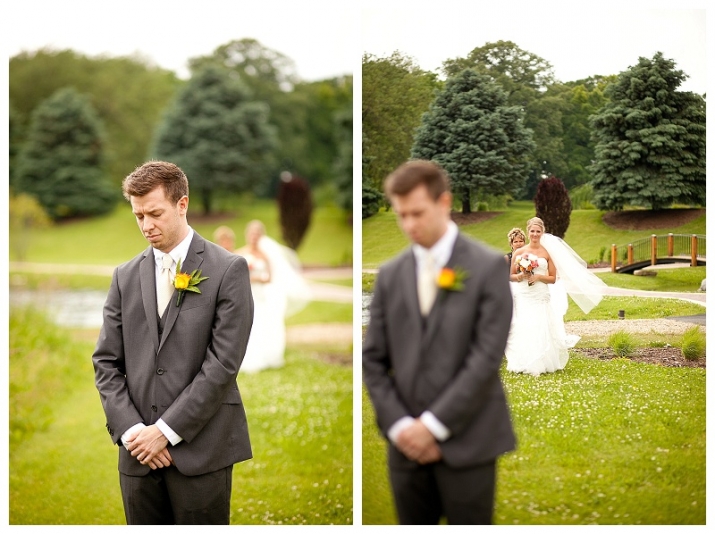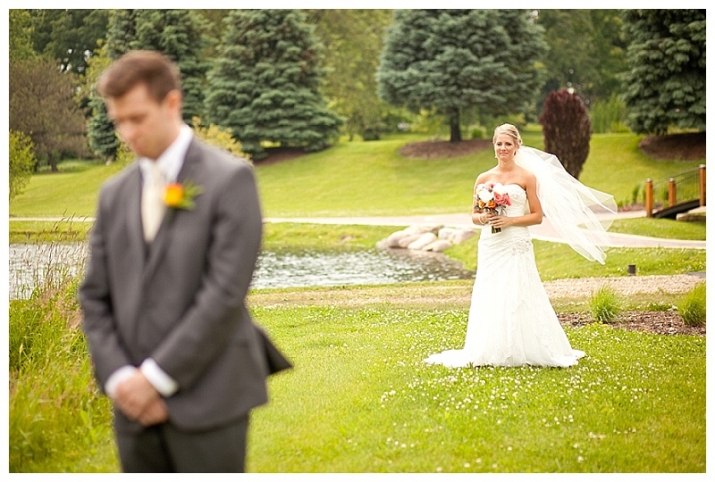 "It was time."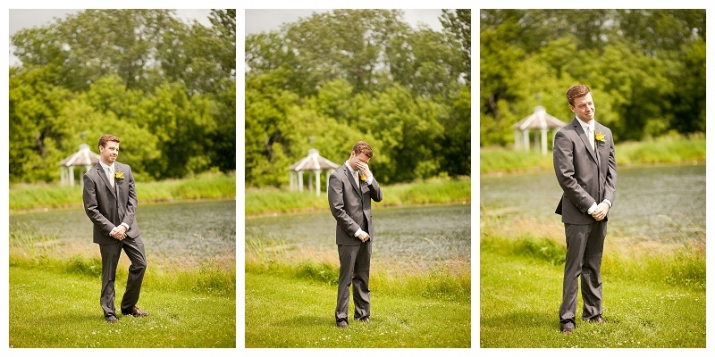 I was informed that it was time for the first look to take place.  My heart started pounding even harder, which at that point I didn't even think was possible.  My brother, and best man, had to slip me some of his anti-nausea medication before I took the stroll outside to the spot where I would meet my bride.  I was put in position with my back facing the path that Molly would walk down to meet me.  My heart beating completely out of my chest at this point, I waited for what seemed like an eternity, anxiously wondering when I would hear her call for me.  


"Then it happened.
All of a sudden, I heard the voice of the one I was to meet at the altar that day. "Hey Case…" Upon hearing her voice, tears immediately began rolling down my face. I slowly turned around to meet my bride face-to-face. I stood there, gawking at the woman who I was to marry that day. She was more radiant and beautiful than I could've ever imagined. We shared our first few moments as bride and groom, shedding tears together, embracing and reading our vows to one another, all within the comfort and intimacy of just each other. All of my nerves were swept away by the sight of her. It was one of the most intimate moments that we have ever shared, and one experience that I will remember for the rest of my life."



\