For today's engagement session, I am having Catherine share a bit of their story!
We had such a good morning this past weekend at Catigny and it was the perfect day for a fall engagement session! These two have hearts of gold and I loved our time together!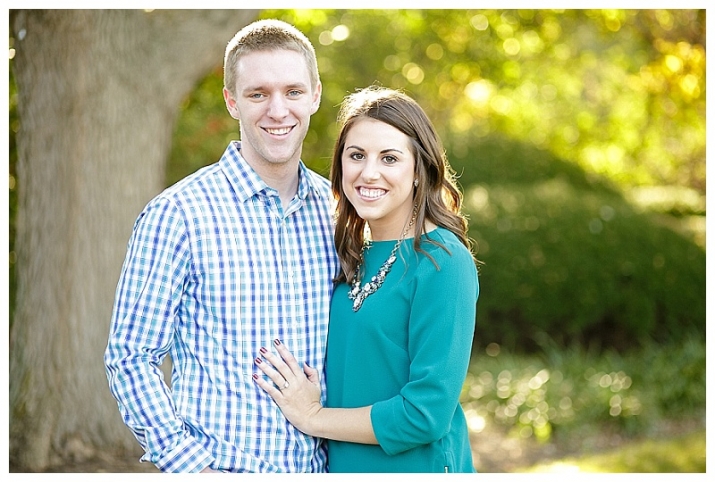 I have known of Jared most of my life. My older brother, Stephen, and Jared used to play on the same baseball team in elementary school. (If you ask Jared, this is his first memory of me. My family once had to pick him up for a baseball game and apparently Stephen offered him some of my pretzels. I was not too happy about that and yelled at him. Whoooops. Way to make a good first impression Catherine… But hey, I was in 3rd grade).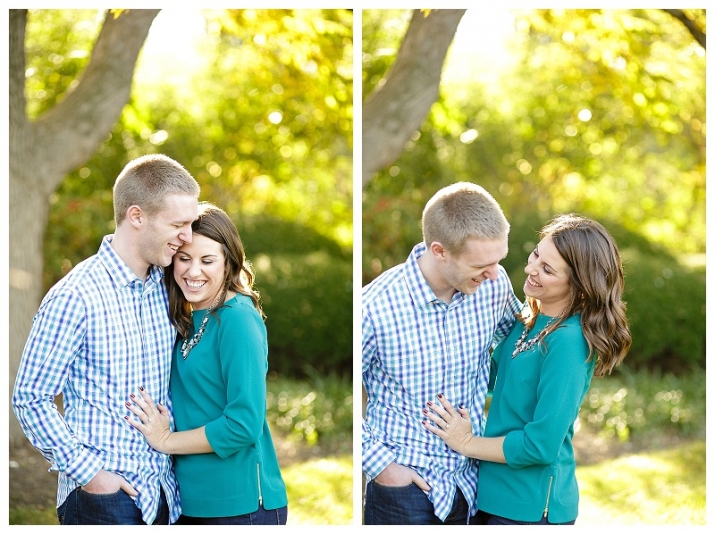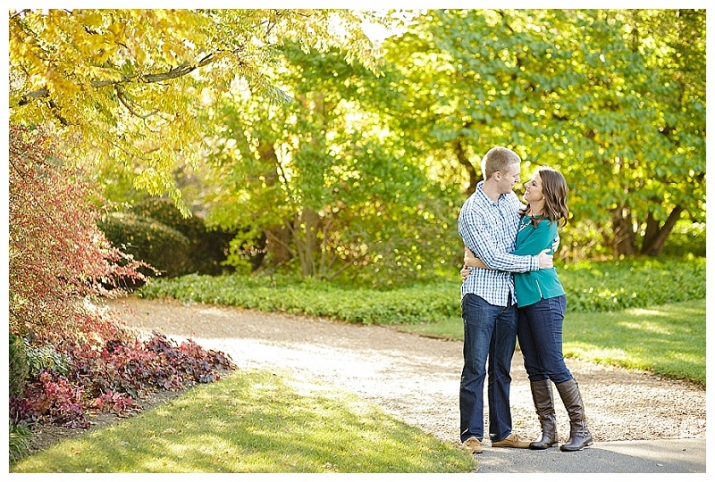 In middle school, I knew of Jared's family because they would come and watch his basketball games. I would be at his basketball games because my brother would play right after him since he was a year older. I remember his mom once
brought a little baby to his game because they were involved in foster care. I thought that was so cool and asked my mom a million times if we could do that too! (Fun fact, I even wrote a petition to my parents that was seven pages long asking them if our family could foster children. My mom still has it.) Jared's family stuck in my head because I knew they were super kind and that they loved kids (just like me).






It wasn't until high school that Jared and I began to talk. I had a crush on him sophomore year, but the only knowledge he had of me was that I was "Stephen's younger sister." I thought he was super cute, athletic, and I knew he was a Christian-
Three things I found attractive. When I was a Junior in high school, he was the German intern in my class. He avoided talking to me about the first month of school so I figured there was no hope. However, he led the student section for our football team at school, so I would intentionally sit up front by him with one of my friends. I would do anything to talk to him. (Give me a break, I was a teenage girl.) We began to talk once in a while at school, until he finally messaged me on Facebook. We began talking and the rest is history.





It has been fun to watch Jared grow into the man that he is now. I have
watched him persevere through challenging and joyful stages of his life. (That's
what happens when you're with someone for 4 ½ years). There are so many qualities that I love about him. As cheesy as it sounds, he really is my dream guy and the man I have prayed for so many years. He has so many excellent qualities, but most of all, I appreciate his genuine heart and wisdom. Jared is by far the hardest working guy I know. He gives 110% to everything he does and doesn't settle for anything less. For instance, he graduated college in four years, even though he took five years worth of college credit! One of my favorite things about him is the way he cares about others. He works to have authentic and real relationships with those around him. I love watching him invest in so many people's lives. He continually writes notes to his friends to encourage them and spends time daily praying for his friends and loved ones. He truly cares about the well being of those around him. I love watching him serve others generously and graciously. While Jared is only 22, he amazes me with his wisdom. Over the past four and a half years, it has been awesome to watch him use this gift to bless others. Whether it's encouraging people or helping me see a new perspective, he continually challenges me. I'm excited to see how he uses his many gifts to bless our marriage.







Thanks for letting me take a few minutes to brag about my handsome fiancé. He is so humble and will hate that I wrote all of this, but I am so blessed that I get to marry this man on June 12, 2016!