I look forward to this vacation all year long and it never disappoints

3 years ago, I went on a trip with two of my best friends to the mountains and a tradition was born. We fell completely in love with the Smokey Mountains, cozy cabins, and southern drawls. Since then, this trip has always been a trip about reconnecting with each other, getting away, and getting closer to God. Just looking at the magnitude of the mountains, makes you feel like worshiping God and getting to know him deeper. I have had an incredible year but I was so excited for a vacation. Having a few days with no agenda was exactly what I needed. So we set off early last Thursday morning with a new face in the car this time. It has always been the three of us and it works out so well. But we felt bad that it was always us girls yapping away and then Patrick being the only guy. So he invited his roommate the night before, and Brandon came and got his spontaneous road trip in. Our little group was so fun and I laughed until my stomach hurt. We didn't do much but isn't that the point? I got to sleep, read, relax in the hot tub, have heart to hearts with my soul sister, and laugh at the guys and their hilariousness. It was just wonderful and those few days were precious for me. We also were able to take engagement photos of Patrick and Arielle too which was amazing! Those will be coming to the blog tomorrow! And we got some shots that were seriously epic and so beautiful

So here are some snapshots from our trip! I took a lot less than I normally do because I didn't want to be tied down to my camera. But I definitely captured some memories

I love this picture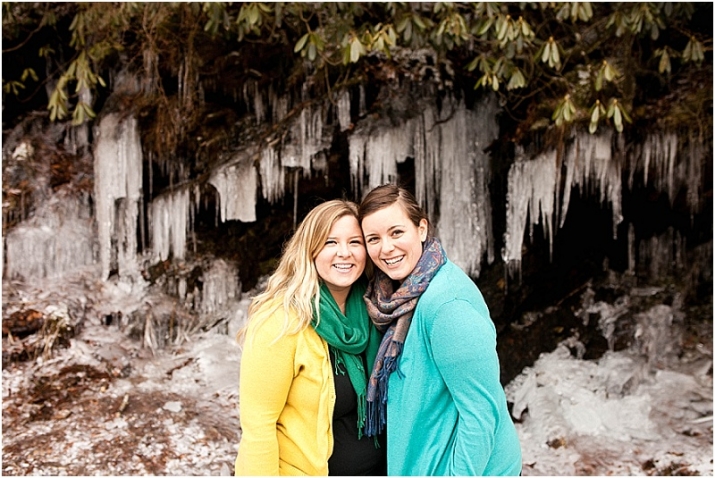 The ice was so cool on the side of the mountain!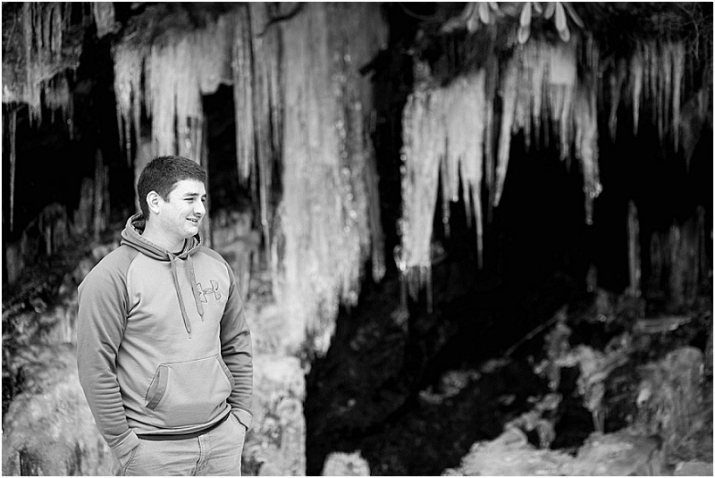 We got Brandon in front of the camera and he has his model face down!








We may or may not have gone to Walmart the night before and got flannel shirts and accessories

That is how we roll!










This was one of my favorite locations and it was literally on the side of the road! Amazing!



And here are some of our instagram shots






Look back tomorrow for Patrick & Arielle's engagement photos!