Those who know me know that I can't get enough of Duck Dynasty. They make me laugh my head off but I love what they stand for and how much they make family a priority. It is so cool to see that they end every episode no matter where they are sitting down and eating a family meal together. I read a great quote that Phil Robertson said about their gatherings.
"Good food has always had the power of bringing people together," Phil says. "When you add in a continual thankfulness to the Almighty for whatever blessings He's provided, you create a time of openness, communication and fun storytelling."
I love that concept and believe that can translate into a family that is beyond just blood related. Between Christian believers, we are all brothers and sisters and that bond is deep and something so special. I don't want to forget that and neither does my fellow brothers and sisters in Christ around me.
So monthly we have committed to gathering around the table and creating just what Phil is talking about. About 20 of us set aside time one Sunday a month and just be together. There aren't groundbreaking things happening or deep tear filled heart to hearts. Yet there is something happening beneath all of the laughter and good eats. It is a night where for a few hours you can be around your closest friends. For some it is a few hours of not thinking about their grandmother's recent cancer diagnosis, their financial troubles, the daily struggle of finding purpose, or the pain of family discord. It is a few hours to feel actually loved, to feel appreciated, and to feel you are not alone. And that? That my friends is powerful nights.
I think God is glorified in that togetherness and we are stronger together than we are together.
So now that you see my heart behind things and why I get so sappy, here are some fun pictures from our fiesta

We had to have a mini photoshoot beforehand! Love these crazy girls!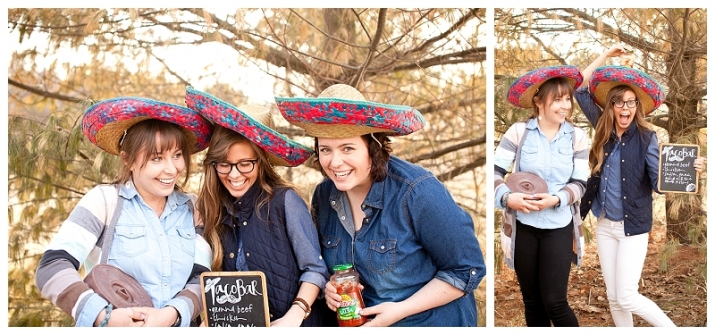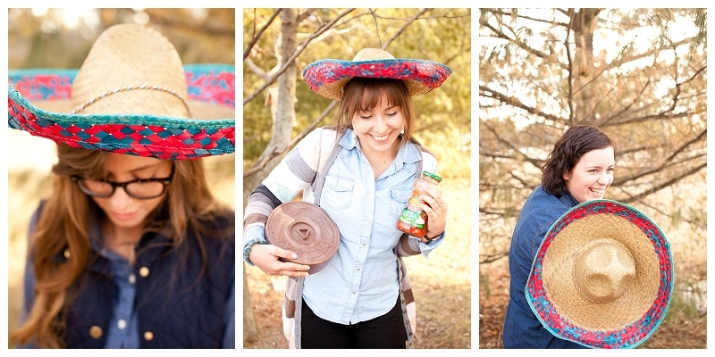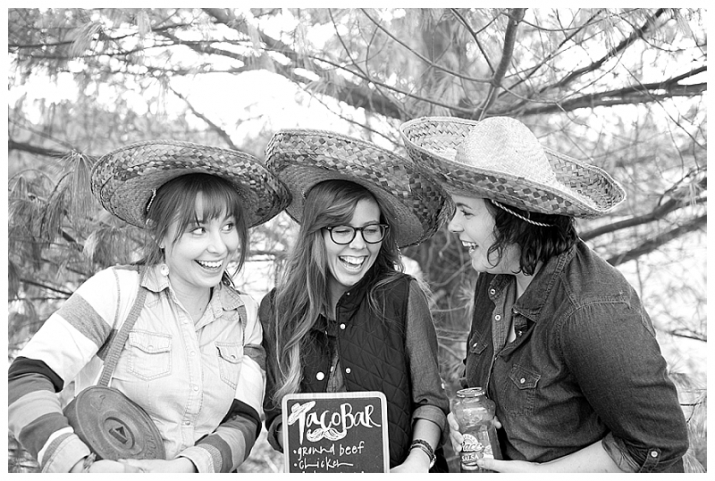 Then I tortured the dogs with sombreros! I couldn't help it! They look so embarrassed though!










Real laughing pictures melt my heart <3







On the right is something I couldn't stop talking about. Since I don't eat gluten or corn I found a recipe for plantain tortillas! And they worked! 3 ingredients and I didn't miss a regular tortilla. I was pretty excited and some people loved them! Some people

haha















These two jokesters provide laughs wherever they go. So thankful for them!