I realized in 2013 that I didn't spend enough time with the ones I loved. I had a great community of people around me and I took them for granted. So this year I resolved to be intentional. To plan monthly times where we gather around the table and just be together. I don't know what it will look like each month but it doesn't matter. Community is so important and I want that to be a priority in my life. So last night I had some of my favorite people under my roof and was able to love on them through my cooking. For a girl who couldn't brown ground beef 6 months ago, this was quite a task.Then I decided I wanted to be a little sneaky and show my loved ones how good paleo food can taste and that they don't even realize it is healthy! I might have been a little adventurous. But thankfully I had some of the lovliest, servant heart friends who helped me in the kitchen

It was a success! Everyone left with full stomachs and not a drop of grain or dairy in there. And it tasted delicious! But beyond the food, it was just a wonderful night. I almost teared up a few times when I stopped, listened, and took in everything. The laughter, the hearts being shared, and the smell of garlic throughout the house. It was so special to me and made my heart SO full! What I love to is that things weren't fancy. We didn't eat until almost 8:30 because the chicken took awhile, some people ate on the couch because we ran out of seating, we didn't have fancy china, and drank wine out of mason jars. But I don't think a single person noticed. They all left with a sense that they were loved, that they aren't alone, and that we are better together than alone. Good stuff! I am excited to do this more because there is something about eating a homecooked meal together. It brings people together and puts their hearts at ease. What could be better than that? God is so good and I am so thankful for these people He has put in my life! Here are some fun pictures from our night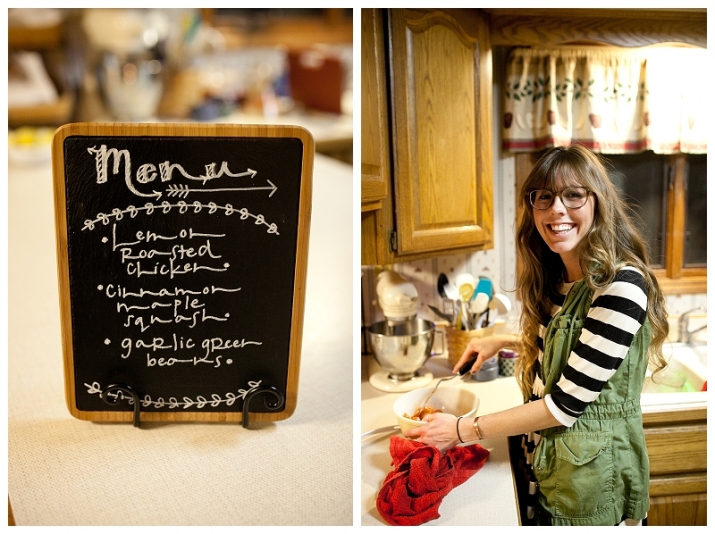 Brit wrote the menu and needs to open a lettering shop! So beautiful!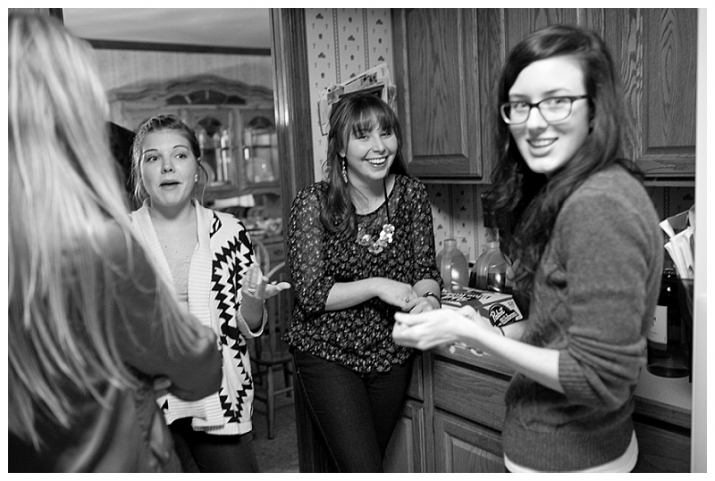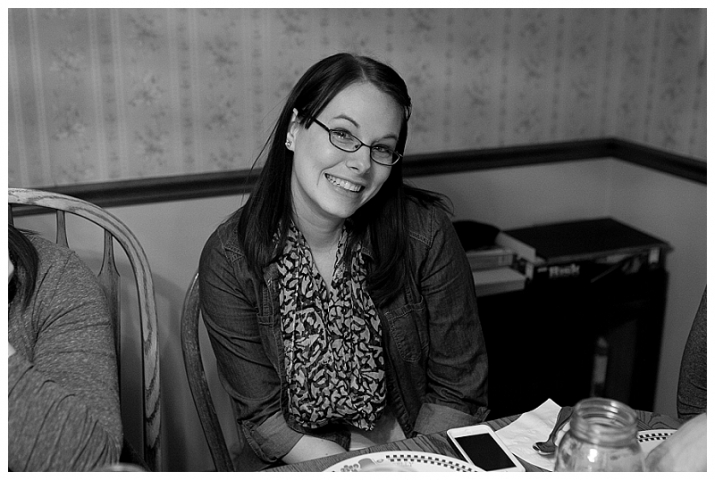 These are mini BLTs and they were so easy and so good!







Lemon Chicken….need I say more?






For dessert Brit and Liz took on the challenge of making Paleo desserts. They went above and beyond and they were amazing!!








Love this pic of Liz. She is my new friend but what a gem she is!!


There is Erin looking all gorgeous over there.











Sometimes my dad attempts to photobomb




Chap started doing dishes. What a guy!




Aww