The other night for my college group, we had a music/coffee night. So I thought cappuccino mini muffins would be the perfect addition to the night and they were!! So here is the recipe and a few pictures to make you hungry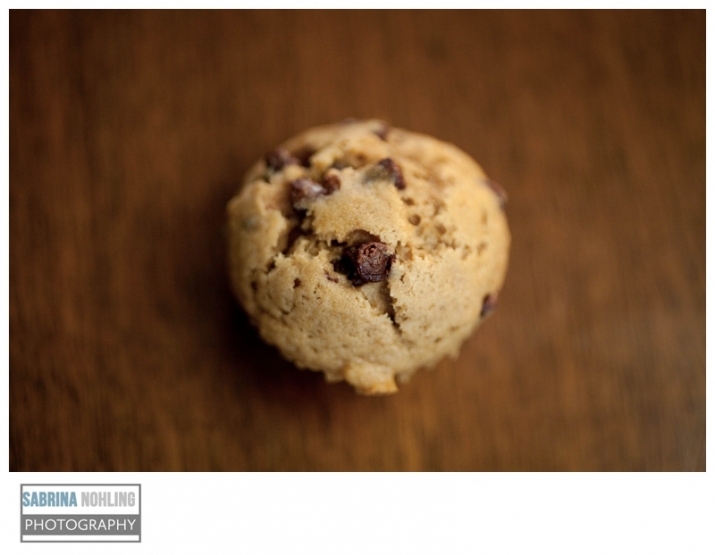 MUFFINS:
2 cups all-purpose flour
3/4 cup sugar
2-1/2 teaspoons baking powder
1 teaspoon ground cinnamon
1/2 teaspoon salt
1 cup 2% milk
2 tablespoons instant coffee granules
1/2 cup butter, melted
1 egg
1 teaspoon vanilla extract
3/4 cup miniature semisweet chocolate chips
Directions
In a food processor, combine the spread ingredients; cover and process until well blended. Transfer to a small bowl; cover and
refrigerate until serving.
In a large bowl, combine the flour, sugar, baking powder, cinnamon and salt. In another bowl, combine milk and coffee granules until coffee is dissolved. Add the butter, egg and vanilla. Stir into dry ingredients just until moistened. Fold in chocolate chips.
Fill greased or paper-lined muffin cups two-thirds full. Bake at 375° for 17-20 minutes or until a toothpick inserted near the center comes out clean. Cool for 5 minutes before removing from pans to wire racks. Serve warm with espresso spread. Yield: about 14 muffins (3/4 cup spread).
You cannot serve these without the espresso spread!! So good!
ESPRESSO SPREAD:
4 ounces cream cheese, cubed
1 tablespoon sugar
1/2 teaspoon instant coffee granules
1/2 teaspoon vanilla extract
1/4 cup miniature semisweet chocolate chips
Don't these sound amazing? Have a great Thursday!